call me. then check out the vocal and electroclash stylings of
spalding rockwell
. if
le tigre
,
roni size
,
ladytron
, and
peaches
all fucked, this would be the fetus. i feel bad for using the descriptor "electroclash" because it's nothing that really fits completely into any one genre or sub-genre (of which there are an annoyingly incessant abundance).
and have i mentioned that they're HOT? this is relevant because, as we all know, only hot, sexy people can make good music.
yesterday i went home and ate a couple of xanax, which i am prone to do on monday afternoons, took a shower, read a bit and then put this cd on. the calming (or rather "paralyzing", considering the amount i take) effects of xanax did nothing to counter my excitement at hearing something inventive and fuck-rocking.
the new album
kate
is stimulating, hardcore, and infectious. if i were listening to this while driving i would either get a speeding ticket or die.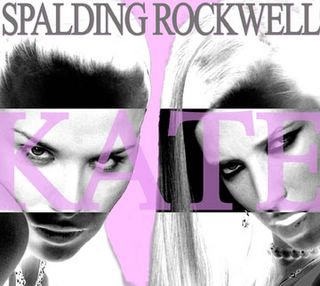 incidentally, i think i'm going to coin a new genre (since everyone else is): fuck-rock.
a good list of other new music i've been listening to:
eisley
,
the comas
,
the beards
,
garbage
,
idlewild
,
ivy
,
lamb
,
lcd soundsystem
,
bloc party
, and
magnapop
. also the new album from the esteemed
sleater-kinney
is going to be out soon. hazaah.